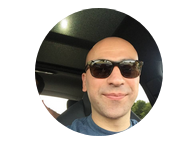 Rachid – September 2020
Amazing place right down at the river, thoughtfully curated for comfort and relaxation. Hassle-free check-in / check-out and smooth communication. Would definitely book again.
———————————————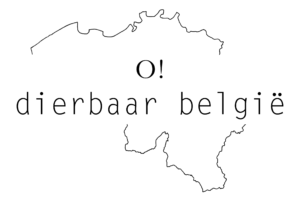 Sophie & Heikki van O Dierbaar België – August 2020
Een architecte en een designer met een eigen bedrijf, zangra, gespecialiseerd in verlichting, lampen en schakelaars. Eigen ontwerpen gemaakt uit bakeliet en porselein. Dat kan niet anders dan esthetische vonken geven. Logisch dus dat je in Villa Hastière, een vakantiehuis in pakketbootstijl, vooral eigen ontwerpen vindt. Van de extra lange bedden op maat, over alle armaturen, lichtbronnen, schakelaars en deurknoppen tot de porseleinen details en email accessoires. Een vakantiehuis in zangra-style dus. Kwestie van al die spullen eerst uit te testen voor je ze online bestelt. En dat doe je in stijl. Mét zicht op de Maas. 's Zomers neem je pal voor de deur een frisse duik, 's winters bewonder je die mistige ochtendpanorama's. Grote raampartijen laten je sowieso het hele jaar genieten van die Maas. En dankzij de twee ruime terrassen zit je op de eerste rij om de gezapige bootpassage gade te slaan. Koukleumen verzamelen rond de vuurkorf in de tuin. De Maas mag dan wel je aandacht trekken, ook binnen kijk je je ogen uit. Het huis grossiert in een heldere no-nonsense stijl, warm en toch luchtig. De perfecte plek dus om tot rust te komen.
We ❤ hangen op het fluwelen dagbed en turen naar de Maas.
———————————————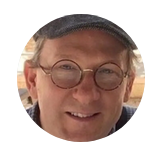 Russel – August 2020
We were fortunate to have been Eve and Thierry's first guests. They were friendly, helpful, quick to respond and made a genuine effort to accommodate. The house is beautiful, spacious, very comfortable and well equipped. I checked "About the same as I expected" in the survey because the house was exactly to the high standard of quality, convenience and style as represented in the pictures. We were two, but small groups of friends visited us throughout our 3 week stay, there was always enough space for everyone to be very comfortable. The location, on the banks of the Upper Meuse was just beautiful, much less developed than parts just down stream towards Dinant. It's a wonderful part of the river with beautiful forest on the far side, lots of natural wild life, a very slow current and water clean and temperate enough to swim in. With the number of Swallows on the river, mosquitoes were never a problem Grocery shopping is conveniently close with a Spar 10 minutes away in Hermeton-sur-Meuse and an Intermarche in Givet but there are lots of restaurants of all levels in the neighborhood too, many suggested by our hosts. The region is full of places to visit and things to do, many suggested by our hosts but it was also very pleasant just to watch the river from one of the 3 terraces, walk along the river or through the forest on the other side. The house is on the RAVeL (Réseau Autonome des Voies Lentes) so it's really easy to use as a base for bicycle trips around the area. There is even an indoor bicycle rack. A couple of our friends visited us by bicycle. All in all, we had a fabulous stay and would definitely book the house again.