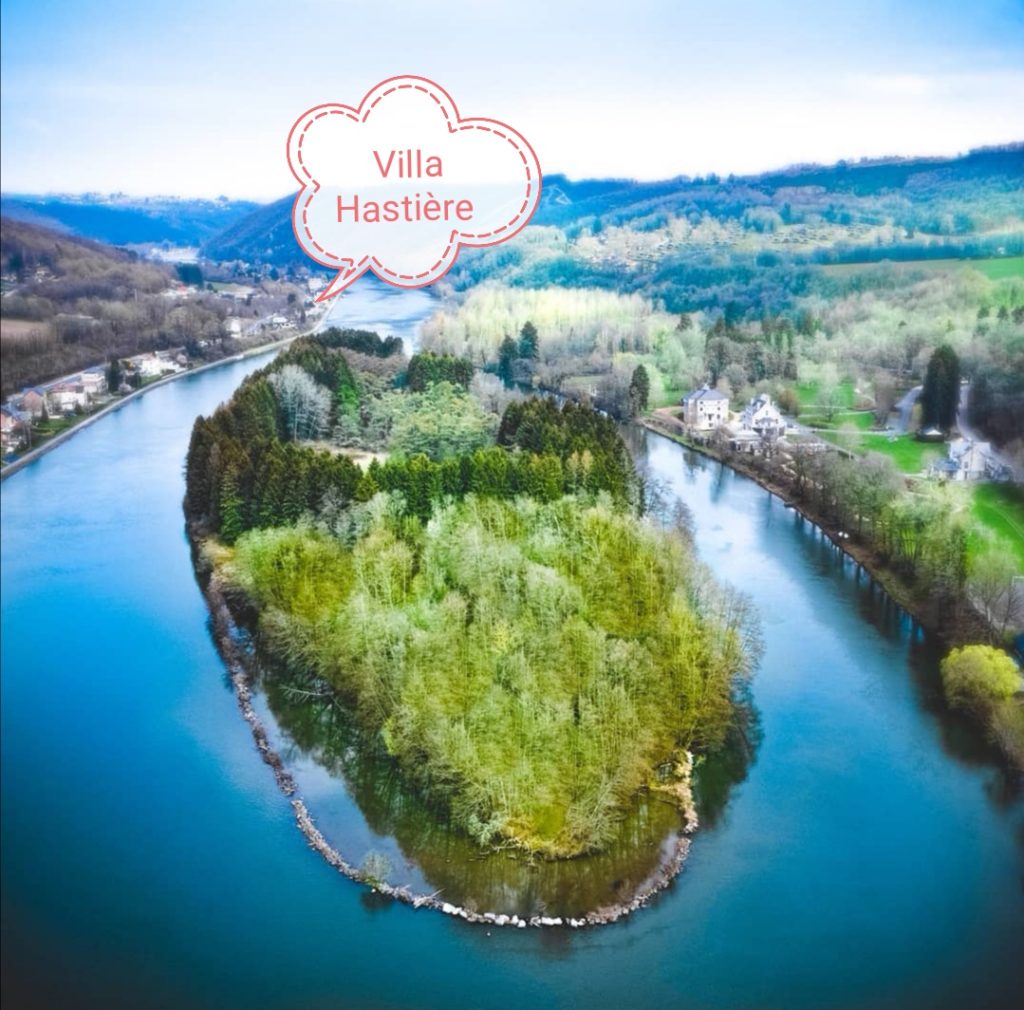 (see more pictures at the bottom of this page)
Villa Hastière is only an hour's drive from the Belgian capital Brussels. Our holiday home is located on the banks of the Meuse, between Dinant and the French town of
Givet. Villa Hastière offers excellent opportunities to discover not only the Ardennes but also the north of France because of its ideal location!
Villa Hastière is a spacious holiday home for up to 9 people.
PLEASE NOTE: Our house is a real family home and not suitable for groups of youngsters.
0. the ground floor
the kitchen with cooking island
the dining room
a bathroom with shower and toilet
a storage room for shoes, jackets, bicycles…
two technical areas

1. the first floor
the entrance hall
the living room
a double-bed bedroom
TV room
access to small terrace
2. the second floor
a bathroom with shower
a bathroom with bathtub
a bedroom with a double bed
a double bed bedroom and a single bed
a bedroom with a bunk bed
a toilet
access to roof terrace